Paving can be beautiful as well as functional.
Whether it is a path as practical means to access another point on the property OR your main living space providing you with outdoor living on a firm dry footing, we can provide the solution you are looking for.
Natural concrete pavers in an abundant range of sizes, colours, textures and shapes, all laid on a solid foundation will provide many years of use and abuse.
The preparation for any paving is a key element in its longevity and we ensure that the basics are done right to equally ensure the durability you will expect.
A well designed paved area can add unlimited value to your property and with the right balance of hard and soft landscape can really enhance the ambience of any setting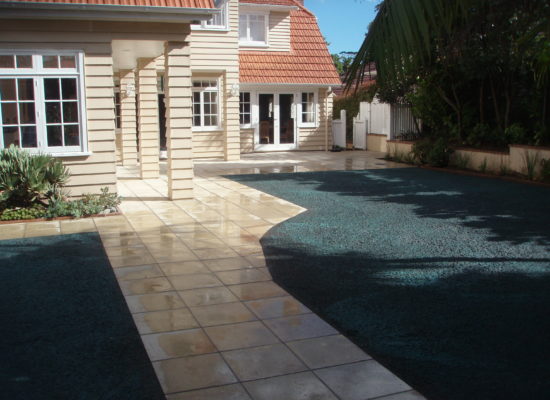 Get a Quote for Paving!

Fill in the form or phone us on 0800 55 77 00