Get an evenly laid hard-wearing surface with instant turf
If your commercial grounds, Auckland lifestyle block or sports field is looking a bit worse for wear, it may be time to call in the experts at It's Grass to help restore your turf to its former glory.
Instant turf or Ready Lawn is the perfect option if you need coverage in a hurry either for a complete new area of grass or for repairs to specific areas. Roll on turf removes the need for waiting for seeds to grow and worries about even coverage and combined with a professionally installed grass irrigation system can withstand plenty of use.
Contact It's Grass to arrange your quote for instant turf today or talk to us about our lawn options including Ready Lawn and spray on grass, as well as our lawn maintenance services.
Why choose It's Grass for your turf installation?​
There are many landscaping and turf companies around the Auckland region, but choosing It's Grass means you are choosing a turf expert. The benefits of choosing It's Grass include:
Specialised service – It's Grass doesn't do anything except turf. Our team aren't distracted by trees or retaining walls, all our focus is on your grass.
The right machinery – It's Grass carries a range of specialist machinery designed for large-scale commercial turf laying and maintenance.
Aftercare – It's Grass doesn't just lay your instant turf and forget about you, our team can provide regular aftercare to ensure your grass does well.
Customised packages – It's Grass can customise the type of grass laid and the aftercare to meet your exact requirements.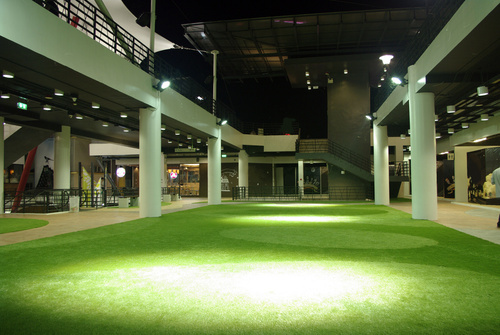 Instant turf is the perfect choice for grass repairs
​
If you need to repair or replace just parts of your grass, then instant turf can be a good alternative to grass seed as it gives immediate results. This means you aren't left with bare patches of lawn while you are waiting for grass seed to take effect.
It's Grass can match new turf to the type of grass in the rest of the area to ensure future growth is consistent and requires the same level of care.
Contact us today to arrange a quote, and don't forget our team can also help with on-going lawn maintenance services and grass sprinkler systems.
" The 'Spray-on Grass' is an awesome product
and the service was great!
It works very well and the easy use is convenient."
B & J BIRDLING
Epsom

Get a quote for your new lawn!
Fill in the form or phone us on 0800 55 77 00