If it involves grass, talk to It's Grass. Our team has the experience and specialised equipment to create and maintain an immaculate lawn. From sports grounds to lifestyle properties, we're here to keep your turf in the best possible condition.
For professional-grade hydroseeding, ready turf and aftercare, we'll do a great job from the ground up.
The name behind New Zealand's top lawns and sports fields.
It's Grass's professional services will have your sports field in top condition. You need expert advice and practical knowledge to ensure your sports field is useable when you need it to be.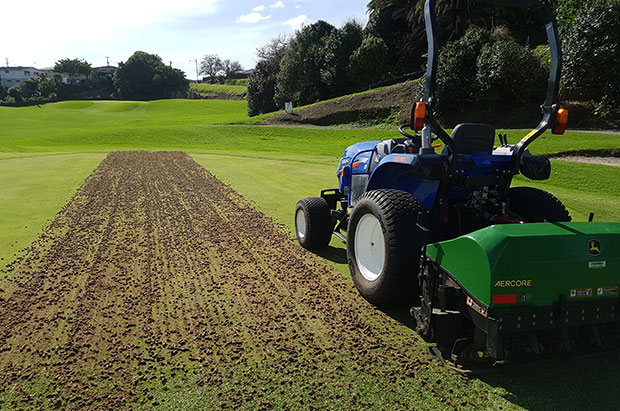 Ensure the quality of your playing surfaces are the best they can be, and minimise potential downtime with our speedy and professional commercial grass services.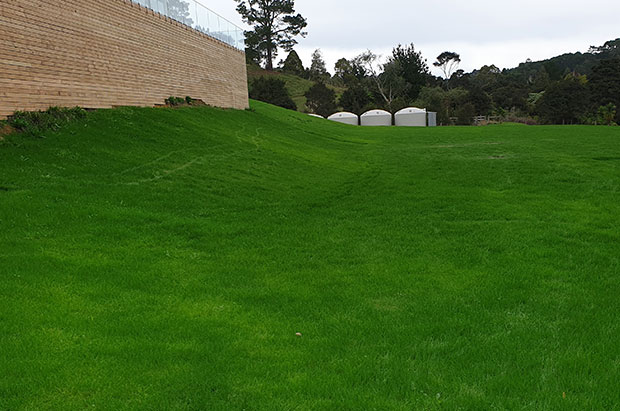 Create a lawn that looks fabulous and keep it looking good all year round with It's Grass's professional services for large scale lawns and grounds in lifestyle blocks and private estates.
We're at home in your home too.
For all things grass, you need the best!
It's Grass are skilled specialists when it comes to creating the perfect lawn for your property.
Appreciate you turning this around so quickly. The boys on-site were great fun and the grounds look great!
Junior and the guys did a phenomenal job last week, I am extremely impressed with their professionalism and customer service. As I wasn't home when they left can you please send over care instructions so I can keep it in great shape going forward.
Got home tonight just in time to meet your team that installed our lawn today. Can I say a big thank you for completing the whole job, it looks amazing. There is no mess whatsoever on our neighbours driveway so again thank you for your professionalism.
On a separate note i have to say your guys were brilliant and am really happy with what has been done. Thanks for all your work too prior to winter kicking in. It was a real help as we managed to potty train our puppy in the back yard. Am really pleased with the level of care you and your guys have taken on our job thus far and look forward to using you guys again in the future. Thanks a bunch.
I have to say your guys are amazing. True professionals and extremely friendly and diligent. A credit to your firm.
The field looks the best it has ever looked and felt underfoot. Recently we have had Football Black ferns u20 & u17 camps staying here and using the field and want to come back. Rangitoto College have also been giving the field a fair amount of use. In the past the field would not have managed the load as it does now. We appreciate the assistance and happy to continue with our current approach.