Commercial Lawn Care Auckland
Specialising in commercial lawn care, sports field turf, golf courses and more...
It's Grass specialise in helping a range of clients keep their lawns and turf in tip-top condition. We work with sports clubs and top sports grounds in Auckland to lifestyle property owners to keep your grassed areas in the best possible condition.
Offering unrivalled skills, experience and specialised equipment, It's Grass can prepare, maintain and recondition any type of turf, field or lawn.
It's Grass Commercial services include…
Sports Fields
It's Grass's professional services will have your sports field in top condition. You need expert advice and practical knowledge to ensure your sports field is useable when you need it to be.
From coring to core harvesting, fertilising, verti-draining and more, our reliable service means we'll complete the job to the highest standard and within your desired timeframe.
Golf Clubs
Ensure the quality of your playing surfaces are the best they can be, and minimise potential downtime with It's Grass's speedy and professional commercial grass services.
Whether it's de-thatching, overseeding, sanding or sweeping that you need help with, It's Grass have the experience and equipment required to get your greens and fairways in their best condition.
Lifestyle Blocks
Create a lawn that looks fabulous and keep it looking good all year round with It's Grass's professional services for large scale lawns and grounds in lifestyle blocks and private estates.
Scheduled to fit around your lifestyle, It's Grass offer seasonal maintenance including sowing new grass, spraying weeds, improving soil structure and more. Contact us to find out more.
Why It's Grass?
With extensive experience and the equipment necessary to handle any job with utmost efficiency and professionalism, It's Grass are the business to call when you need to create, maintain or recondition any large grassed area.
Taking into account everything from the size of the property, growing conditions, grass types, soil and of course the purpose of the turf, It's Grass will devise a customised solution to suit your needs – whatever they may be.
It's Grass are your grass seeding, weeding & drainage specialists, so call now on 0800 557 700.
"It's Grass have been really great to deal with and with their scheduled maintenance it's been wonderful not to have to think about the grounds and just benefit from seeing green healthy lawns every day."
Bob, Papakura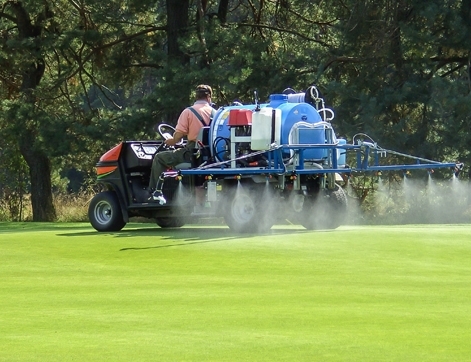 Get a quote for your new lawn!
Fill in the form or phone us on 0800 55 77 00