Ready Lawn & Lawn Hydroseeding Auckland
Grass seeding services for perfect lawns
Our lawn care services will help you create an attractive and durable lawn. Add value to your property and make the most of your outdoor lifestyle by planting and nurturing a lush, green lawn.
As the local experts, we know how to prepare the soil and select the optimum seeds and seeding techniques. Working together, we'll help you create a lawn that stands up to New Zealand's weather plus the all the wear and tear a lawn is subject to.
In as little as five days you could have a lawn that's growing strongly, and ready for its first mow within 21 days.
A full suite of grass seeding services ​
The key is to choose the best seeding technology for your property, and for that you need a lawn care specialist with a complete range of services. It's Grass offers the full complement of seeding techniques, so we can recommend the one that best meets your requirements.
Spray-on grass or liquid lawn – hydroseeding​
Hydroseeding uses a jet sprayer to disperse a carefully calibrated mixture of seeds, mulch, fertiliser and water. This creates an instant 'nursery' for the germinating seed to ensure the best possible results. The protective mulch helps bond the seed with the soil to counter against erosion and provide protection from birds, all the while retaining moisture and delivering nutrients to feed the hungry new grass.
In the growing season,the grass seed may take as little as five days to germinate, provided it has been watered correctly. You could have a full-grown lawn in as little as 21 days, if the correct care plan is followed.
It's Grass has been providing Auckland homes with beautiful, healthy green lawns for many years. We are the experts in hydroseeding services.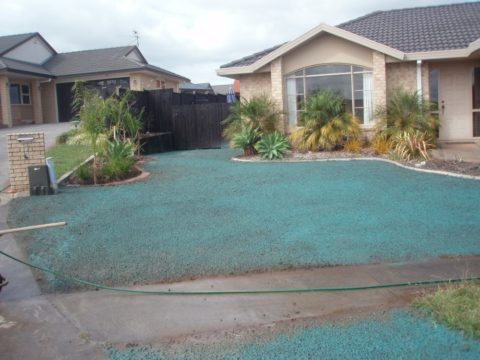 Instant roll-on Readylawn
Readylawn is a more expensive option than other types of lawn creation but it has the benefit of offering instant results. If you need the perfect lawn laid for that garden event next Saturday, roll-on Readylawn will deliver the results.
We know how to prepare the ground and lay your roll-on lawn to obtain the best outcome. It may be the instant option, but you still need expert help to ensure a natural-looking and durable result.
Grass seed wool blankets
are a natural alternative to roll-on instant lawn.   
The blankets are embedded with your choice of grass seed type and laid on a prepared surface. This bed then germinates in a consistent way, providing even coverage and developing lush grass with strong roots. The natural wool and jute fibres provide a weed-resistant barrier that allows your lawn to get off to the best possible start.   
The wool is 100% biodegradable and contains natural sheep manure to provide rich and ongoing nutrients to feed your lawn. It's the perfect, natural, Readylawn alternative.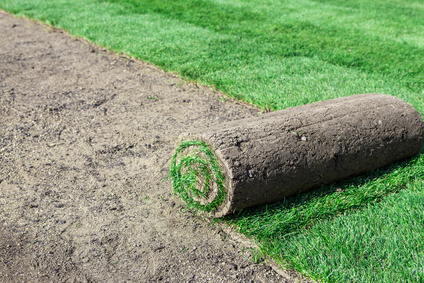 " The 'Spray-on Grass' is an awesome product
 and the service was great! 
It works very well and the easy use is convenient."

Get a quote for your new lawn!
Fill in the form or phone us on 0800 55 77 00