Lawncare Services Auckland
Get the very best in lawn care maintenance
Sowing grass is simply the first step in creating a great lawn. Regular watering, feeding and weed control also have a huge part to play. To keep your lawns looking lush and green all year round, It's Grass offers a top-class lawn care service, our professional team can repair and respray lawns for great looking grass.
Our Premium Lawn Care programme
It's Grass will put together a maintenance package customised to your property. It will take into account your lawn's soil type, aspect and grass type, as well as the time or effort you are able to put into maintaining your lawns. We can supplement your efforts or offer a full lawn maintenance service – just tell us what you require.
Each Premium Lawn Care programme is individual and based around a monthly or a quarterly schedule. If monthly, It's Grass will devise a programme to ensure your lawn is looking its best all year round, staying ahead of problems and maximising the growing seasons for a healthy, lush lawn.
If the maintenance timetable is quarterly, It's Grass will visit your property during the four critical periods of the year to set up the lawn for the coming season and ensure you are well placed to stay ahead of the game.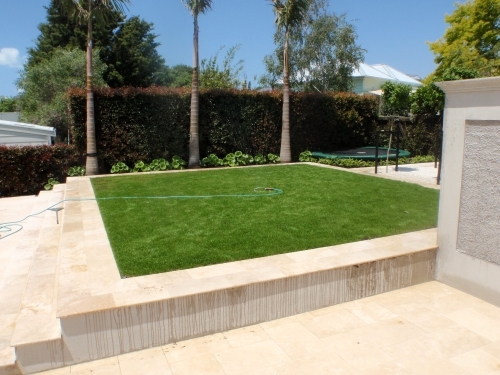 Regular maintenance tasks
Whether you engage It's Grass for lawn repairs, lawn respraying and maintenance or do it all yourself, here are the five core maintenance tasks that need to be tackled during the year.
1. Mowing
Mowing must be done at the correct height and correct frequency, with not too much off at any time. Sharp mowing blades are essential. Mowing often and correctly will be beneficial for your lawn's growth, development and health.
2. Fertilisation
This must be specific to the grass and soil type. Lawn fertilising should be done at the right time of year and with the correct slow-release formula at the precise growing time when your lawn can best use the nutrients available. All new lawns are hungry for nitrogen-rich fertiliser, which is provided when your new lawn is first sown. However, ongoing grass fertilising applications are the key to a healthy lawn.
3. Irrigation
All lawns need water, some more than others. Lawns require plenty of water when germinating, with high frequency and low duration of watering. Once the lawn is established, it needs less frequent but longer watering for healthy deep rooting grass. It is important not to over-water as this causes moss and fungal problems. On the other hand, under-watering causes your lawn to dry out, become stressed or even die.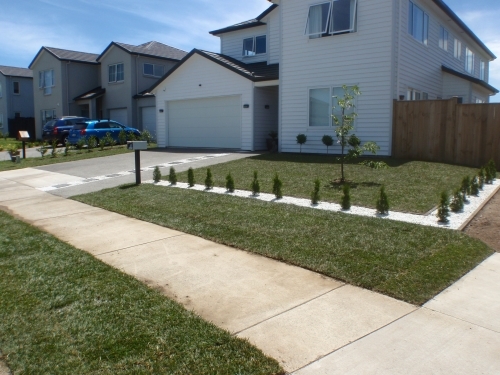 4. Aeration
Dethatching and coring at the right time of year, tailored to the grass and soil types, allows good air circulation to the grass. This stimulates growth and provides better drainage and access for oxygen, nutrients and water to the roots.
5. Pest and disease control
Pests and disease are usually a symptom of poor management. Look to any or all of the above as your first response. Healthy grass will be able to better withstand pests and diseases. Spraying should be the last option.
Maintenance is not limited to these activities and may include oversowing where grass has thinned out, and top dressing with lawn compost to add organic matter to your lawn.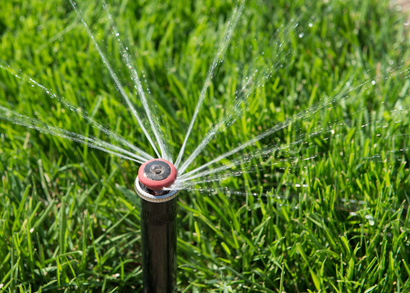 "Our lawn turned out fantastic,
…absolutely amazing product and service!
Oh yes we will 100% use you again."
N SINGH
Dannemora

Get a quote for your new lawn!
Fill in the form or phone us on 0800 55 77 00