RETAINING WALLS AND PLANTERS
Retaining walls are important structural elements in both small and large properties and often also serve the dual purpose of planters.
They do not need to be hard, ugly and just practical. They can be strong, sturdy and functional whilst also adding a great design element to your property.
Multi levels can really enhance the appearance, feel and functionality of small, restricted or challenging sites.
A number of materials can be utilised for retaining and designed to maximise strength and well as being sympathetic to existing elements in the property.
For larger and more structural walls, expert engineering design is a must to ensure the walls are fit for purpose.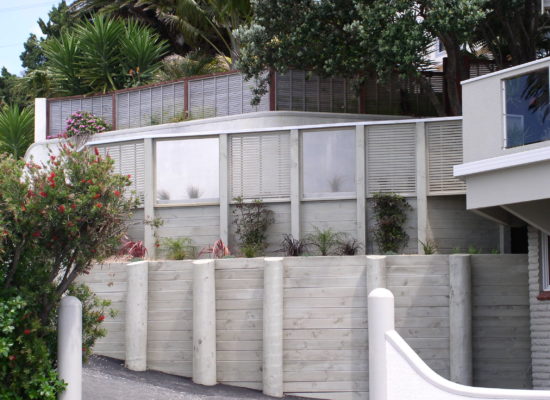 Get a Quote for Retaining Walls and Planters!

Fill in the form or phone us on 0800 55 77 00